On January 29th, the French duo will present "Out Loud", a new electro-pop single featuring French singer Juliette.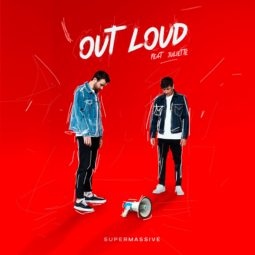 After "Made of Gold", released last April on Bakermat's label, these long-time friends come back with yet another title that invites the listeners to evade and travel. Released on Rose Music, "Out Loud" is a colorful electro pop song, but it's also a dance title that you won't be able to get out of your head.
"This piece, that we recorded with Juliette's voice, is an ode to liberty. When we released "Made of Gold", we created a participative video with musicians from around the world, that's when Juliette reached out to us to be a part of this project. We loved her voice so we invited her to create a new song together. <3" Supermassive
And the video is just as fresh !
Shot in front of Montpellier's Zenith concert hall (both artists being from Montpellier), the "Out Loud" video perfectly illustrates the lyrics through its animations. The three friends & artists perform the song with joy and the final result radiates simplicity and pure good vibes.