After the release of « Out Loud » last January, french duo Supermassive comes back with their second single of the year, '4:22 AM'.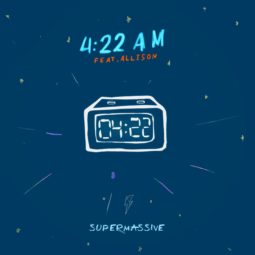 This time, Edgar and Simon chose their long-time friend Allison to cast her voice on the electro-pop piece. The singer's voice embodies the story of this song, that tackles childhood and the life of a young girl living in her dreams. Full of hope and optimism, « Out Loud » is an hommage to a child's innocence and untamable imagination.
« We finished the track at 4:22 AM, and thought that the time actually fitted the song's mood quite well, so we decided to call it 4:22 AM » Supermassive
Alongside the fresh electro-pop instrumental composed by the duo, « Out Loud » is a true cure for bad moods, that should be listened to a few times over in these troubled times.