Amnesia of the brain, but not of the senses, Wojmann creates a breath of love and transmits it to us with « OT ».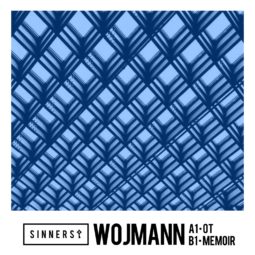 OT or Ocytocin is the hormone of hapiness, and love. Without knowing how to explain it, the artist suffering from amnesia feels filled with a sensation of fulfillment. It is with sincerity that he gives his emotions through two new deeply moving tracks.
The first one, eponymous of the EP, starts with a "punchy" bass line. The track evolves as Wojmann adds layers, the melody makes its appearance and we are immediately transported to a brilliant universe. 'OT' gives us a glimpse of hope, a light in the darkness. The pause allows us to revel in this sensation, and the explosion that comes just after plunges us into the memory of a powerful, intoxicating love, one where we don't ask ourselves any more questions, one where we are just happy and content.
'Memoir', the second track of the EP is a perfect continuation to the opus. The track, made for the dance floor, takes us in a frantic race in pursuit of this memory that gave Wojmann so much joy.
"This feeling of déjà vu, does it come from the girl I used to love? I can't say why, but that memory of love, real or not, makes me feel good." Wojmann.
For his third Sinners release, Wojmann offers two productions, both techno and melodic. The story goes on, the pieces of the puzzle are assembled.
The futur will be maybe romantic, surely poetic, but never nostalgic (since he forgot everything anyway).