Aalson illustrates his next production with a conceptual music video.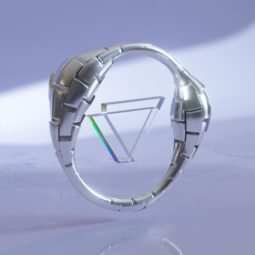 On July 23th, Aalson unveils his new single "When The World Slows Down", as part of the new Atlant compilation. As he's used to, the artist present his compositions through video with his "Sessions Sauvages" concept.
This time, the artist decided to commit to the new piece's title. "When The World Slows Down" is a focus on the lockdown year and the shutdown of culture as we know it for several months. Aalson was inspired by this time and presents a sublime video that progressively slows down until reaching a full x4 slow motion.
"I wanted to tackle the slow year we've all been through, which I've illustrated with melodies that softly slow down along the track. Although it creates kind of a heavy mood, the rest of the elements keep going at the same speed, with the same intensity. The idea was to show that in spite of what we've been through, we always kept going no matter the difficulties. The video follows this idea, slowing down simultaneously with the melodic elements, as if time had frozen for a second".
Aalson
The result is a fulfilling piece, that truly finds meaning in the our recent lives, and which is as beautiful to listen as it is to watch. "When the World Slows Down" carries us towards a poetic universe, heavy in emotions but musically perfectly mastered.