After a short hiatus Hungry Music returns with an array of new releases as well as remixes celebrating the second anniversary of Worakls' groundbreaking 2019 "Orchestra" album.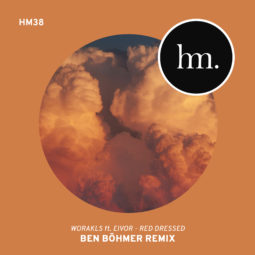 First up Ben Böhmer makes his debut on Hungry Music with an outstanding remix of Worakls' "Red Dressed" composition, which features the mesmerising vocals of Eivør. "Red Dressed" first appeared on the Worakls "Orchestra" album.
Ben's interpretation transformed the original composition into an exquisite, upbeat, dancefloor ready track with heavy sub-frequencies and bouncing drums. Added melodic layers add depth, while Eivør's breathtaking vocals are putting the gloss on top.
Ben Böhmer premiered his remix during his "Cercle" live set above Cappadocia in Turkey, which has at the time of this writing more than three million views on YouTube. Ben's remix has since been one of the most searched for tracks of that performance. Hungry Music is extremely excited to release it to the world now.