Aalson is making his long awaited return to Sinners with his latest "Underwater" three-tracker. The outing will be Aalson's seventh on the imprint and we can not wait to take the leashes of this beauty.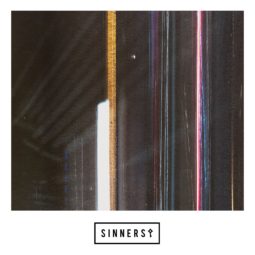 The title track "Underwater" is built on a firm foundation consisting of a thumping kick and wide-ranging and sometimes growling lower frequencies that will take any dancefloor by storm. The overall vibe is filled with melodic intensity and submerged coatings of sonic delight. The breakdowns are especially alluring and dynamic.
"Fracture" starts out with a sturdy warm groove that unfolds itself alongside layers of synthesised bliss. The overall moody vibe helps build a tense atmosphere, which Aalson skilfully brings to a boiling point before reducing the heat once again – only to take the listener to the next aural climax.
Sinners releases usually contain two tracks only, but this one is an exception! Aalson is closing out the record with "Bronze", a more laidback construct of broken beats and bright chords. An exceptional compositions of cutting edge sounds energised by snappy hats and swinging snare drums. Close your eyes and listen thoroughly while resurfacing from an unforgettable underwater adventure!
" 'Underwater' '' has been for me kind of a minimalist synthesis of what I've learned these last few years, and an opening to a new chapter as well. While I was writing this piece, I understood more than ever before the significance of the "Less is more" rule. Be it from a technical point of view (few elements allow more room for each) or from a musical or emotional perspective (one strong melody and harmony), the minimalist aspect of producing and composing brought to this track something unique and powerful in my opinion. In the end, I do feel like this piece is a turning point for the way I see and create music." Aalson