It's here.
On October 29th, Hungry Music unveils the album gathering all the remixes of Worakls' original album « Orchestra ».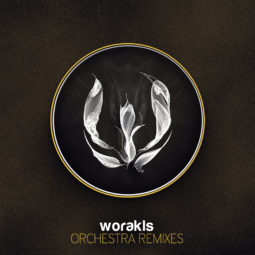 « Orchestra » is an album, as well a sold out tour, 83.000 tickets sold, around 50 million streams, and thousands of vinyl editions distributed around the globe.
Now, it's also an opus that established artists around the world took over.
Ben Böhmer, Mark Höffen, Rodriguez Jr, Booka Shade, Patrice Bäumel, Sofiane Pamart, Francesco Tristano, and Antoine Decrop delivered amazing remixes of « Orchestra ». In between the electronic sonorities of genre-pioneers Booka Shade, and classical instruments such as Antoine Decrop's piano, all of these new interpretations gave a new life to the album, and reminded us of the amazing memories of a sold-out Orchestra tour that travelled until Georgia. The remixes travelled as well, notably with the unveiling of Ben Böhmer's remix, played live above the mountains of Cappadocia in Turkey.
Today, Hungry Music gathers all of these remixes into one album, soberly entitled « Orchestra Remixes ». And Worakls is not stopping there, at the occasion of this release, he's already announcing the composing of a second album on his new label Sonate, as well as a bigger, more spectacular tour!
While waiting for these new projects, the fans will soon have the opportunity to get their own physical edition of the remix album.