A few days after the release of 'Pipeline', the French producer is already back to present us a new single, '54', which will be available on all platforms on Friday, September 2nd. The good news does not arrive alone, he announces a new album to accompany his next tour 'Orchestra' which begins in September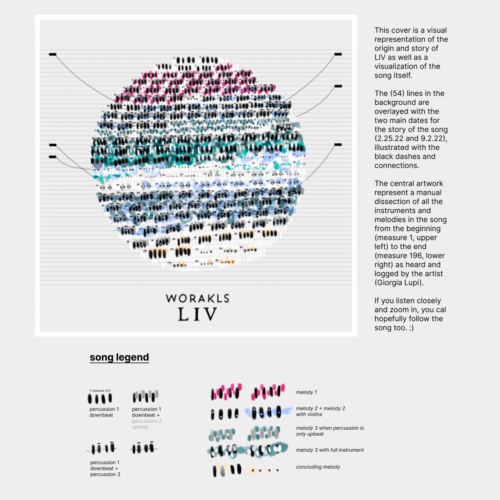 Worakls has choosen to hit hard on his label Sonate. With a unifying melody, an electro vibe and a finely controlled orchestration, 54 is a pure Worakls track. The track combines substance and form, which will appeal to both old and new fans. LIV' is the conversion of '54' into Roman numerals, the name of Worakls' daughter, his inspiration for this creation. It's also a reference to Studio 54, the most iconic club in history.
After a remix of Armin Van Buuren released in July, a Gold export single for his track 'Salzburg' and a North America tour that just ended, Worakls sure wants to present the new version of his project through a tour and a new album. No less than 16 cities will host the Orchestra Tour, which will begin in Lyon on September 23 and will end in Munich on December 11, 2022, after having crossed the continent.