Right when summer is slowly coming to an end and the nights are getting longer again, SINNERS unleashes yet another monstrous Aalson two-tracker entitled "Serene".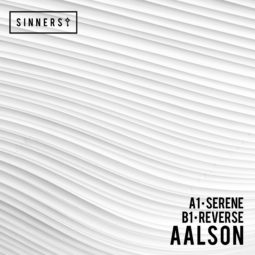 Aalson has used this year's lockdown and the time off from touring to focus wholly on his productions. The Frenchman has been honing his craft wisely and is now presenting us with two mesmerising, prime time dancefloor compositions.
The title track Serene has is an atmospheric alluring techno tune with swirling pads. It features a thick, rolling groove and energetic acid drenched low frequencies. Glistening chords located atop moody synth layers complete the track.
Next up is Reverse, which starts off with a solid kick and deep bass structure. Acid pulses lead the way, while the track builds and morphs. Analogue synth pads and effect soaked pads add an intense sense of mystery.