Mark Höffen returns to SINNERS and opens 2020 with his 'Black' EP on february 7th, 2020.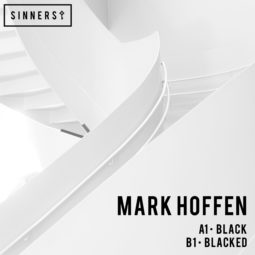 Marseille-based Mark Höffen has become an emerging talent since arriving on the music scene in 2016 and signing to Parisian label – Sweet Melodic. His varied blend of melodic techno, jazz, electronica and house soon led to releases on the likes of Sweet Musique, Click and Mimesis, with ongoing support from Oliver Huntemann, Sam Paganini and Joseph Capriati to name just a few.
He now returns to SINNERS following his 'Orwhat' release on the label last year and his appearance at their sold out ADE showcase, revealing 'Black' this february.
Höffen's first version entitled 'Black' opens withlight paced synths amongst cracking snares and eclectic sound bursts throughout, whilst offering a glimpse into a darker dimension.
The second interpretation, 'Blacked', lays the focus on sweeping, soaring synths alongside bursting basslines and ring drum shots, offering two diverse tracks set to move any dance oor, and marking another impressive outing on the label.